MedView, Patient Education Celebrates High-Growth Year in 2019, Guest Article by MedView Systems

MedView
, Patient Education, a learning management provider and a platform for home care patient education, marked another year of growth in 2019, increasing its patient viewership by 82% compared with the previous year. The success comes after a year marked by expansion and innovation at the company.
Patient Growth
In 2019, MedView, Patient Education grew its instruction content by 67% across all categories including Medication Management, Therapy Procedures, Respiratory Devices and Medical Equipment. These instruction categories drove key projects, including the launch of a new mobile app and barcode searches.
"Our new mobile app makes it easier than ever for our patients to access "How to…" instructions of demonstration videos, user manuals and critical information, in seconds," said Dwight Hunsberger, MVS' Founder. "Our patients love getting the instructions whenever they need them, from the convenience of their smartphone."
New in 2020
2020 will be an exciting year with plans to add new instructions in three categories:
· Home Dialysis Devices,
· Home Sleep Study Procedures,
· Personal Defibrillators (AED).
"MVS is looking forward to working with individual facilities (hospital discharge planners), home health agencies and home care providers in creating "custom" or "white label" patient education platforms for their patient populations," said Dwight Hunsberger, MVS' Founder.
Patient Viewed Record Number of Instructions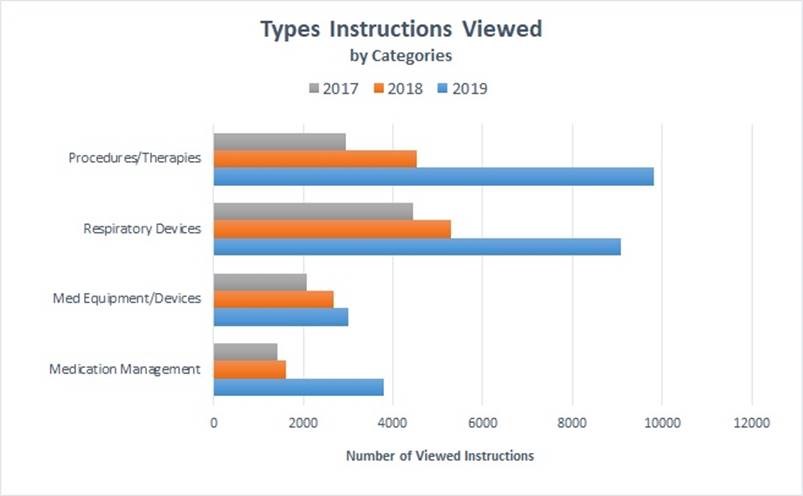 · Medication Management increased 136%
· Procedures & Therapies increased 117%
· Respiratory Devices increased 72%
· Medical Equipment increased 12%
The instruction "content" (videos, manuals and FAQ documents) have been provided by the manufacturers, medical facilities and clinical associations.
Complex Patient Illnesses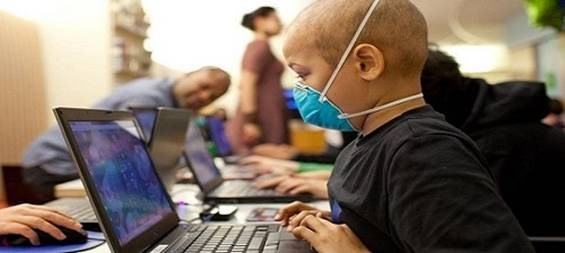 MedView Systems (MVS) provides patient education for patients with complex conditions (COPD, CHF, MRSA, immune deficiency, rheumatoid arthritis, Crohns, MS, diabetes, etc.) that require complex therapies – infusions, ventilation, sub-q injections, O2, CPAP, etc.
Examples include the following:
· Diabetic patient: Changing an Accu-chek insulin pump and the alarm went off.
https://www.medviewsystems.com/accu-chek-combo-insulin-pump-and-smart-meter/
· Asthma patient: A parent is struggling with their child's asthma and the Pari-trek nebulizer is not hooked up correctly or is clogged.
https://www.medviewsystems.com/pari-trek-s-compact-compressor/
· Cancer patient: Imagine being a cancer patient that must hookup their groshong central line catheter to a CADD IV pump, at 11:00pm, using sterile procedures.
https://www.medviewsystems.com/cadd-6500-iv-pump/
· Leukemia patient: How to flush a Port-a-Cath and change the dressing.
https://www.medviewsystems.com/access-port-a-cath/
« Back to Articles