Could 3D Face Scans Become a Screening Tool for Sleep Apnea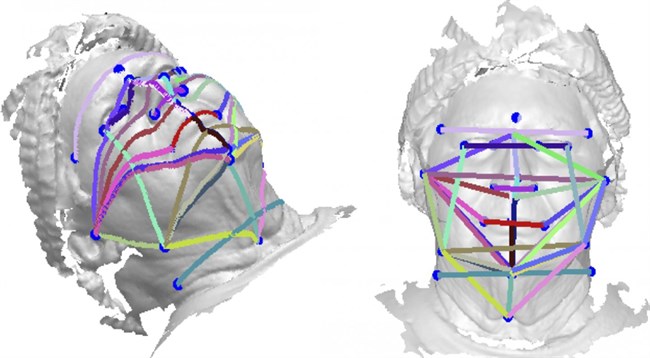 In the
April issue
of the Journal of Clinical Sleep Medicine, a study that was published has found that facial features analyzed by 3D scans could possibly predict a patient's likelihood of having sleep apnea.
By using 3D photography to find geodesic measurements- or the shortest distance between two points on a curved surface, patients were found to have sleep apnea with 89% accuracy, a 3% increase from patients analyzed with traditional 2D linear measurements.
Researchers worked with computer scientists to identify the parts of the face and neck to identify physical indicators of sleep apnea.
The study involved 300 patients with varying levels of sleep apnea and 100 patients who did not have it. Patients came from a local hospital and from the Raine Study, a longitudinal cohort study in Western Australia. Each patient underwent overnight sleep studies as well as 3D scans.
Keywords: Apnea Monitor, BiPAP Machine, BiPAP ST Machine, BiPAP ST Supplies, BiPAP Supplies, CPAP Machine, CPAP Supplies, Doctors Locator, Durable Medical Equipment, Home Medical Equipment, Medical Equipment Centers, Medical Equipment Locator, Obstructive Sleep Apnea, Respiratory Supplies, Sleep Apnea Testing, Sleep Diagnostic Testing, Sleep Testing Centers
« Back to Articles