How to Prepare for Medicare Enrollment
Medicare is a valuable health insurance resource for Americans who are 65 or older. If your 65th birthday is coming up, it might be a good idea to start getting ready by looking into how to start the Medicare enrollment process. Whether you're an adult about to sign up for Medicare or the caregiver for someone who's ready to enroll, these steps can help you prepare.
Click on the image below to enlarge.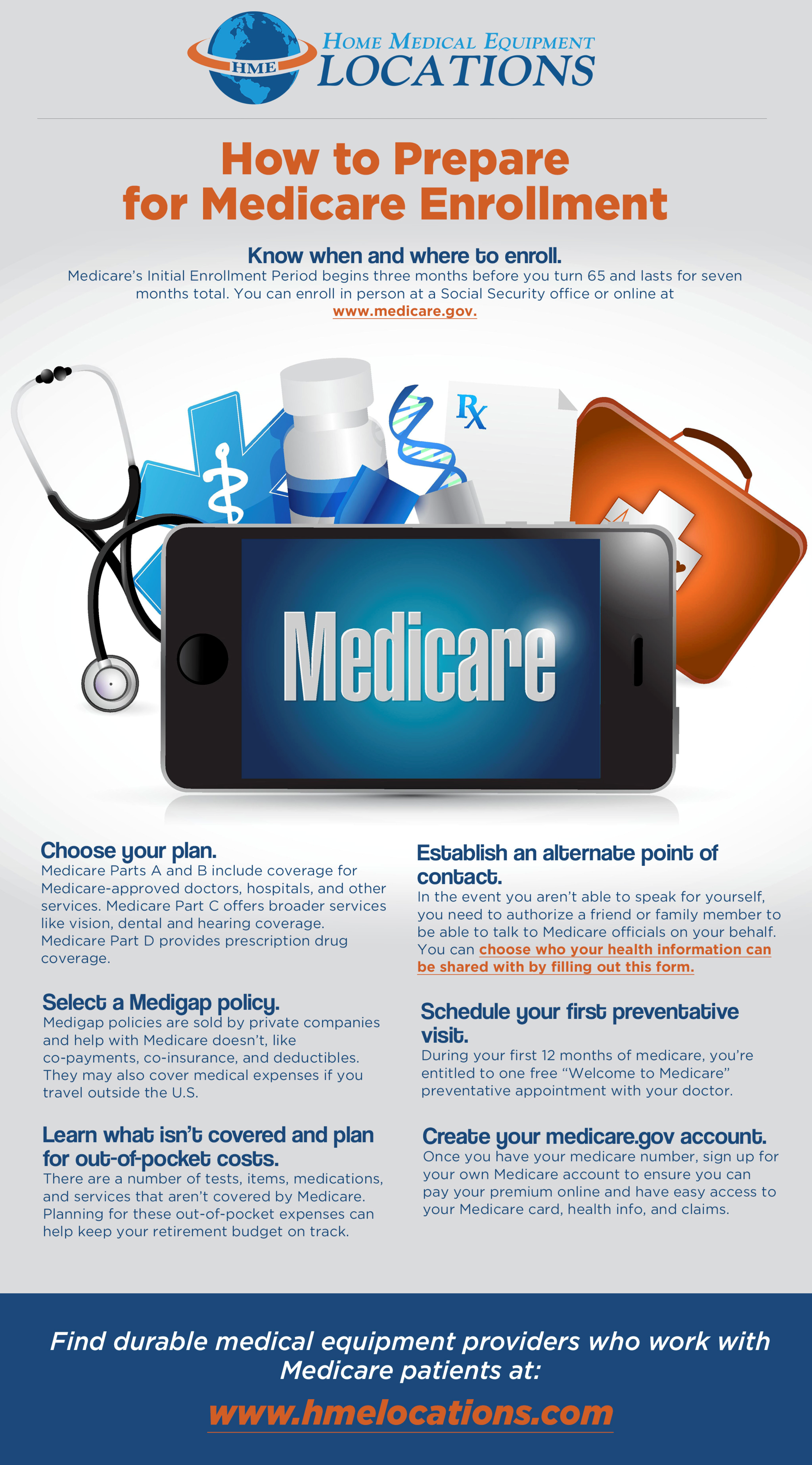 « Back to Articles