Overview of 2021 Home Medical Equipment Industry Challenges and Trends
Over the past year or so, the Home Medical Equipment (HME) industry has been hit by a variety of challenges and has even experienced some positive trends.
From the rise of new virtual technology to the pandemic-related supply chain breaks that impacted over 4.5 million patients who receive home-based health care, the COVID-19 pandemic has taken HME providers and patients on quite the roller coaster ride. Here's the breakdown of the most recent trends in the HME industry.
1. Increased Demand for COVID-Related Equipment.
A variety of factors have created a higher demand for durable home medical equipment since the beginning of the COVID-19 pandemic. Here are a few:
Adoption of hospital-at-home programs
Shifting of patients away from Skilled Nursing Facilities (SNFs)
Developing trend that patients prefer home-based-care
Throughout the pandemic, as SNFs experienced outbreaks and hospitals sent high-acuity patients home, many HME suppliers saw greater demand for their home-based medical devices. Respiratory providers played an essential role in clearing up hospital space and getting patients home as quickly and efficiently as possible.
Unfortunately, Jason Morin, the president and CEO of the Home Medical Equipment and Services Associated of New England, told Home Health Care News that the second wave of COVID has made it even more difficult to access the right equipment, suggesting that we are experiencing "a nationwide oxygen shortage."
2. Decreased Demand for Other Equipment.
Despite the elevated demand for home-based respiratory care machines, many HME providers actually experienced a lower demand for sleep apnea products or equipment related to elective procedures, like hip and knee replacements.
So, although the giant HME provider, Apria Healthcare Group, saw a 50% increase in demand for oxygen therapy equipment, the company's sleep apnea equipment seemed to lose popularity.
"Many of the sleep labs in the United States were either shut down or operating at a lower capacity than normal," Daniel Starck, Apria CEO, told Home Care Health News. "The normal patient flow didn't come through the health care system throughout the year, so there was lower volume there than historically."
3. Outdated Federal Medicare Rules.
If the supply chain issues haven't been challenging enough, they certainly haven't been helped by the federal Medicare rules that have significantly underpaid home medical equipment companies for years.
According to a
recent American Association for Homecare survey
, 97% of the country's HME suppliers have experienced significant delays obtaining medical equipment. That's precisely why a majority of HME providers say their costs for pandemic-related equipment have increased.
This is a big problem. Unfortunately, HME providers can't simply increase what they charge patients for equipment (like restaurants and grocery stores can do with the prices of their products).
Why? Medicare set maximum prices on home medical equipment six years ago and hasn't updated them to accommodate the massive uptick in demand and costs. As a result, many Home Medical Equipment locations are simply going out of business, leaving patients scrambling for new providers.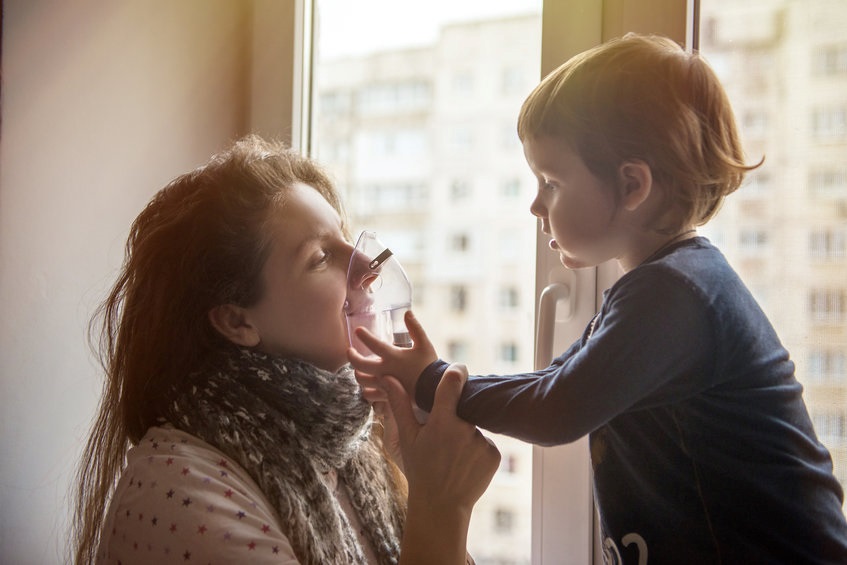 4. Adoption of New Remote Technology.
Believe it or not, the COVID-19 pandemic has had some positive effects on the HME industry. Because of the public health emergency, remote ventilator data monitoring has become a standard of healthcare. More and more suppliers are incorporating remote video visits with their home-based care patients. And many providers suspect patients will continue to prefer remote visits down the road.
5. Greater Efficiencies & Patient Outcomes.
Unsurprisingly, the development of new remote technologies and practices has helped HME suppliers deliver greater patient results. Take the New Jersey-based PromptCare for example. The supplier has developed a new care system that uses the new remote technologies to "wean patients faster," according to Home Care Magazine.
6. More Strategic Collaborations.
We've also seen a rise of partnerships and collaborations in the Home Medical Equipment industry. Here are a few examples:
Electromed Inc. recently started collaborating with two HME distributors to start selling more of its SmartVest Airway Clearance system to targeted geographic areas.
Smiths Medical is working with Medline industries to provide greater access to its Portex acapella positive expiratory pressure therapy device.
7. The Philips Recall.
In June 2021, Philips Respironics — one of the largest home medical equipment brands in the world — recalled certain ventilators, BiPAPs, and CPAPs. Philips issued the recall when it learned that the sound abatement foam in the equipment created negative health effects when inhaled.
At the beginning of September 2021, the company announced its intention to finish repairing and replacing the affected equipment over the course of the one year. This recall event was so large that many HME suppliers that previously only bought from select manufacturers have wisely begun diversifying their equipment portfolio.
Looking for a reliable Home Medical Equipment provider? Check out our HME locator to
find a supplier near you
.
« Back to Articles