5 Best Pulse Oximeters in 2022: For Convenience, Accuracy, Budget, Simplicity, & Kids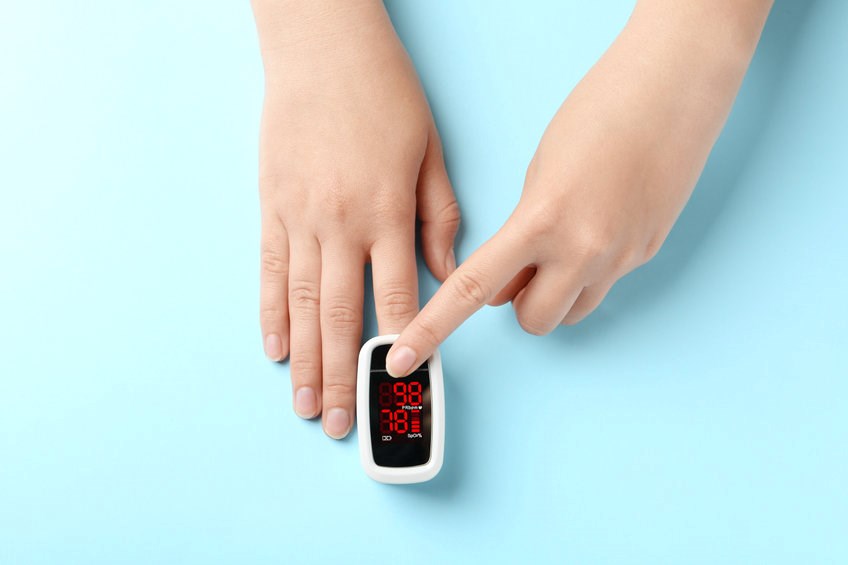 As home pulse oximeters have become more popular amid the COVID-19 pandemic, an abundance of device options have popped up on the market.
But how do you tell which brand will work best for you?

How We Chose the Best 5 Oximeters
Determining the "best" pulse oximeter really depends on a person's particular needs.
For example, if a patient is facing a serious health risk–like lung cancer, pneumonia, or a cardiovascular condition–a high level of testing accuracy needs to be the top priority.
However, if you are tracking your pulse and blood oxygen saturation levels for more casual reasons–say, if you are a pilot or athlete training in high altitudes–you can afford to consider factors like affordability and simplicity.
To help you narrow your pulse oximeter search, our team took a comprehensive look at the pulse oximeters on the market in 2022.
Here's what we took into consideration:

Convenience
Accuracy
Budget
Simplicity
Kid-Friendliness
Our Top Picks
After reviewing pulse oximeter brands available in the U.S. 2022 for online and in-store purchase, we picked the strongest devices in each category listed above.
Here's what we came up with:

This fingertip oximeter not only provides dependable and accurate tests of oxygen saturation, pulse rate, pulse strength, and pulse waveform, but it also sends all the data it collects to a mobile phone app–in real time.
So, while the oximeter rests on your finger, you can watch your heart rate and patterns in an easy-to-understand chart on your phone screen.
The overwhelming number of positive Amazon ratings and reviews of this device and app proves how convenient and reliable this app really is. Read the customer reviews.

Although all the pulse oximeters on this top-5 list produce overwhelmingly accurate results, you can't get anything more reliable than the Masimo MightSat oximeter.
I mean, this device reaches hospital quality… In fact, these are the same oximeters that 9 out of 10 of the top hospitals in the U.S. use regularly.
BUT, with top-tier quality comes a hefty price. MightySat Oximeters run anywhere between $250 and $325. Therefore, if your health condition doesn't warrant buying an oximeter that never misses a beat, most medical professionals would recommend a device that's a little more affordable.

If your oximeter needs are more casual or you're simply testing out a health theory, you'll probably want to look for something with a slightly lower budget.
Although not as reliable as the hospital-grade Masimo MightySat, this simple Wellue oximeter gets the job done. And it won't break the bank! Like the winner of the "Convenience" category, this oximeter has also received resoundingly positive reviews. Read the Customer Reviews.

Similar to the Wellue 60F, the Zacurate Pro 550DL Pulse Oximeter is inexpensive but still does the trick. For those who want to avoid having to figure out a new complicated piece of technology, this Zacurate oximeter is a good fit.
Acclaimed for its reliable (10-second) readings and designed with maximum comfort and a sporty aesthetic, the oximeter is a crowd favorite. Read the Customer Reviews.
This device will work well for anyone, no matter the size of their finger. It is hypoallergenic and latex-free. Plus, it comes in multiple colors!

NOTE: Zacurate creates primarily athletic or aviation devices, disclaiming that their oximeters aren't ideal for serious medical use.

If your child needs a pulse oximeter, there are a few additional factors you need to consider – namely, the size, the ease of use, and, well, the look.
This Zacurate Children's oximeter checks all of those boxes!
Most oximeters you can purchase online or in-store are a bit too big for a child's finger. They changed this device to fit comfortably–and produce accurate test results–on the finger of a small child as young as 2-years-old.
AND the device is simple. With the press of a single button, your kiddo can get the data they need. Plus, with a cute animal image, the oximeter is ADORABLE!

NOTE: Zacurate creates primarily athletic or aviation devices, disclaiming that the oximeters aren't ideal for serious medical use.

---
Prefer to buy your pulse oximeter in-store?
Use our home medical equipment locator tool to find a supplier in your area .
« Back to Articles