Philips Respironics Sleep Mask Magnet Recall: What You Need To Know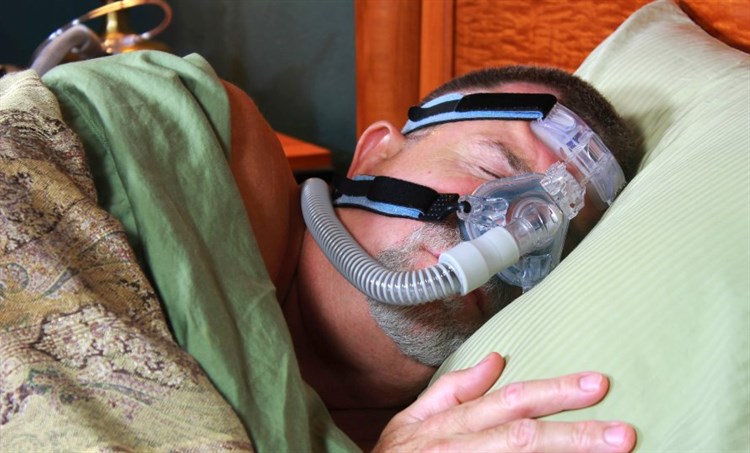 Do you use a CPAP or BiPAP to help with your sleep apnea?
Philips Respironics just released a statement at the end of August 2022 recalling over 17 million face and nasal masks because they contain magnets that could have potentially harmful effects on medical implants and medical devices.
This article will provide you with all the information you need to respond to the August 2022 recall and continue using your CPAP or BiPAP safely.
Which sleep masks are affected?
The masks of concern contain magnetic headgear clips that hold them in place over a person's mouth and/or nose. The five recalled mask types include…
Amara View Minimal Contact Full-Face Mask
DreamWear Full Face Mask
DreamWisp Nasal Mask with Over-the-Nose Cushion
Wisp Nasal Masks & Wisp Youth Nasal Masks
Therapy Mask 3100 NC/SP
What's the problem with magnets in sleep masks?
The magnets in the recalled masks can interfere with certain implanted medical devices and other metallic metal objects in the body, placing CPAP and BiPAP users and bed partners sleeping in close vicinity at greater risk of injury or death.
Magnets can affect the functionality, dislocate, or move the specific kinds of implanted devices. STOP using your recalled CPAP or BiPAP mask if you or your bed partner have any of the following implants…
Pacemakers
Implantable cardioverter defibrillators (ICD)
Neurostimulators
Magnetic metallic implants, electrodes, or valves placed in upper limbs, torso, or higher in the neck or head
CSF (cerebral spinal fluid) shunts, such as VP (ventriculo peritoneal) shunts
Aneurysm clips
Embolic coils
Intracranial aneurysm intravascular flow disruption devices
Metallic cranial plates, screws, burr hole covers, and bone substitute devices
Metallic splinters in the eye
Ocular implants, such as glaucoma and retinal implants
Certain contact lenses containing metal
Implants with magnets that restore hearing or balance (such as cochlear implants, implanted bone conduction hearing devices, and auditory brainstem implants)
Magnetic denture attachments
Metallic gastrointestinal clips
Metallic stents (aneurysm, coronary, tracheobronchial, and biliary)
Implantable ports and pumps, such as insulin pumps
Hypoglossal nerve stimulators
Devices labeled as magnetic resonance (MR) unsafe
Magnetic metallic implants not labeled for MR or not evaluated for safety in a magnetic field
Except for the medical devices listed above, the mask magnets can cause malfunction of any other metallic implant or device if placed within 6 inches (around 15.24 cm) away from the device.
Some of the potential risks include…
For pacemakers – irregular heartbeat or heart block (which can be fatal); pacemaker interference and/or failure
For aneurysm clips: clip separation or disrupted suture lines or clip separation (which can be fatal)
For ventriculo peritoneal and cerebral spinal fluid shunts – possible increased pressure on the eye or brain (which can be fatal); need of shunt adjustment
For cardioverter defibrillators – possible shock failure (which can be fatal); periodic shutting off and potential resetting required
For neurostimulators – lead migration, seizures, or compression of the brain (which can be fatal)
Other risks can include arrhythmia, irregular blood pressure, and cognitive issues.
At the end of August 2022, Philips reported 14 serious injuries and zero deaths related to use of the recalled masks. The following injuries were reported:
Pacemaker interference
Pacemaker failure (requiring replacement)
Need of shunt adjustment
Resetting of automatic implantable cardioverter defibrillator (AICD)
Seizures
Defibrillator shutting off periodically
Arrhythmia
Irregular blood pressure
Change in heartbeat
Cognitive issues
What to do if your sleep mask has a magnet
If your sleep mask falls under one of the five listed recalled types and you or your bed partner have one of the listed medical devices or implants, STOP using the affected mask immediately. And make sure the mask is kept 6 inches away from any other metallic implants and objects in the body at all times.
To continue safely using a CPAP or BiPAP for sleep apnea treatment, ask your health care provider about other non-magnetic mask options.
Contact your medical provider immediately if you believe you are experiencing any problems listed above and report the issue through the FDA's MedWatch Voluntary Reporting Form.
HME Locations - Home Medical Equipment Locator
Need to find a new CPAP or BiPAP mask? Use our home medical equipment locator tool to find a supplier in your area .
RELATED:
« Back to Articles